Hood Cleaning
Pressure Washing & Scraping Technique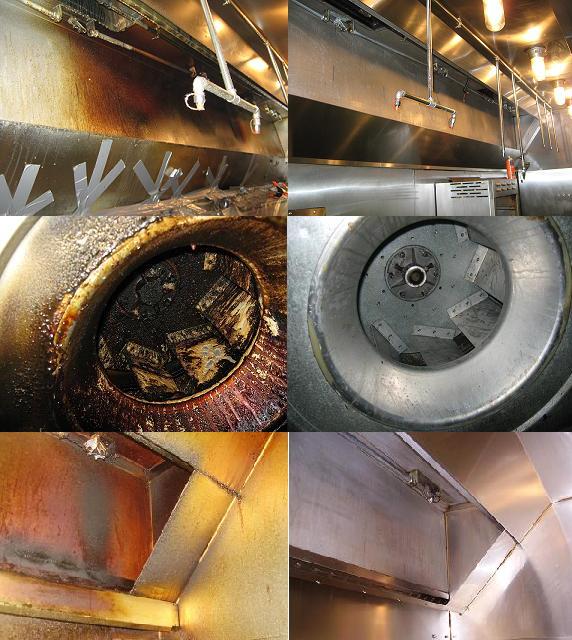 BEFORE Please contact: AFTER
with any inquiries, comments, or appointments
Thank you
CLEANING PROCEDURES & FREQUENCIES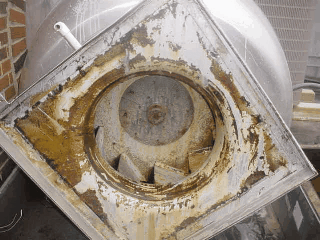 There are two different methods used to professionally clean hoods, duct-work, and exhaust fans, The most common techniques used are high pressure power washing and manual grease removal (scraping technique). Generally both are used to effectively clean an exhaust system. Iowa has severe temperatures in the winter time so most often during these months the pressure washing method is not used.
The majority of restaurant fires originate on the kitchen cooking appliances and flare into the kitchen exhaust system. Regular maintenance of a restaurant's kitchen exhaust system is one of the primary defenses against fire hazards. By keeping these systems working at their best, they will evacuate the smoke and grease out of the building and produce a cleaner, cooler kitchen and better working environment for staff.
Restaurant kitchen exhaust systems, according to National Fire Protection Association Standard 96 should be inspected by a properly trained, qualified and certified company or individual. NFPA 96 has established minimum frequencies for the inspection of systems but based on the type or volume of cooking the inspections may be required more often. While a low-volume cooking establishment shall be inspected annually, high-volume operations such as fast food or charbroiling or solid fuel cooking operations may require monthly, or even weekly inspections. If the system is found to be contaminated the entire exhaust system shall be cleaned. During peak seasons the frequency of inspections and cleaning should be increased.
BENEFITS OF REGULARLY PERFORMED, PROFESSIONAL KITCHEN EXHAUST CLEANING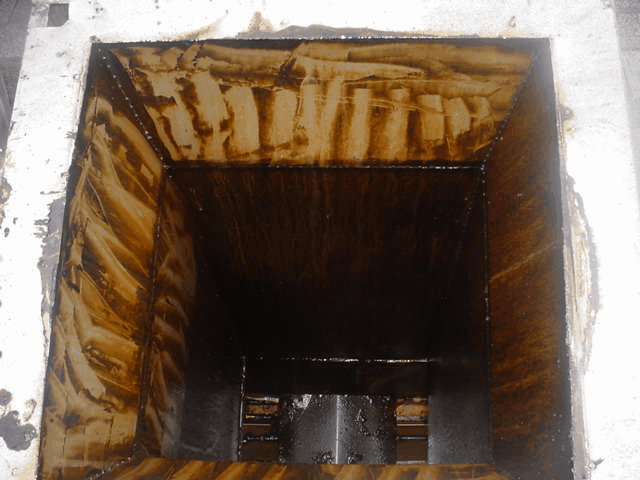 Reduced risk of kitchen fires.

Enhanced working environment for kitchen staff.

Improved ventilation for smoke and odor removal.

Lower insurance premiums offered by some insurance companies.

Compliance with local and national fire and health codes.